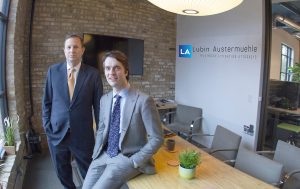 A manufacturer of electrical connectors for automobiles sued another manufacturer and several competitors alleging theft of trade secrets. The plaintiff alleged that it had a contract to supply connectors to Bosch for use in cars manufactured by General Motors. After several years of performance under the contract, the manufacturer alleged that Bosch passed its designs off to its competitors in an effort to find a company to manufacture the required connectors at a cheaper price. The manufacturer sued in Illinois, but the district court found that it lacked jurisdiction over the case because the alleged theft did not take place in Illinois, and the fact that the connectors were used in vehicles that were ultimately sold in Illinois car dealerships was too attenuated to support jurisdiction. The 7th Circuit affirmed the decision on appeal.
In 2005, General Motors retained engineering company Bosch to build a "body control module" for some of its cars. A body control module is a computer system that controls certain electronic functions inside a car, like its locks and its power windows. To build the body control module, Bosch required a "183-pin connector," an electrical adapter that can connect 183 electrical circuits. Bosch turned to Illinois company J.S.T. Corporation for the task. J.S.T. accepted the contract and designed and built for Bosch a 183-pin connector. J.S.T.'s connectors performed well and Bosch retained J.S.T. as its sole supplier of connectors for years.
Bosch then tricked J.S.T. into handing over its proprietary design specifications and drawings for its 183-pin connectors, falsely representing that General Motors needed them and that Bosch would keep them confidential. Instead, Bosch gave those designs to some of J.S.T.'s competitors based in the United States and abroad, hoping that the competitors could make an identical product more cheaply. J.S.T. then stopped building 183-pin connectors for Bosch, and the competitors displaced J.S.T. from its role as Bosch's supplier.
J.S.T. filed several suits against Bosch and the competitors. First, it sued Bosch for misappropriation of trade secrets in Michigan, where Bosch is headquartered. Next, J.S.T. sued Bosch and the competitors for patent infringement, both in Illinois and at the International Trade Commission. Finally, J.S.T. filed suit in Illinois against several of its competitors alleging misappropriation of trade secrets under the Illinois Trade Secrets Act and unjust enrichment. The defendants, in this case, TEC and Foxconn, moved to dismiss for lack of personal jurisdiction. The district court agreed and dismissed the suit. J.S.T. then appealed.
The appellate panel began by noting that the only question before it was whether the district court had specific personal jurisdiction over the instant controversy. J.S.T. argued that the defendants were subject to specific jurisdiction in Illinois because cars and parts containing their knockoff connectors are sold to consumers in Illinois. Citing Lexington Ins. Co. v. Hotai Ins. Co., the panel stated that specific jurisdiction requires not only that a defendant establish minimum contacts with the forum state, but also that the litigation arising out of those contacts.
The panel stated that, unlike in products liability cases, the tort of trade secret misappropriation is not intrinsically linked to interactions with a consumer. The panel continued, stating that it was also unlike patent infringement, where the sale of a patented invention to a consumer can be an act of infringement, even if the seller is unaware of the patent. The panel stated that in the instant case, if the defendants knowingly acquired, disclosed, or used J.S.T.'s trade secrets anywhere, it was not in Illinois. The panel determined that, because the defendants themselves did not acquire, disclose, or use J.S.T.'s trade secrets in Illinois, the link between the Illinois sales and their misappropriation of J.S.T.'s trade secrets was attenuated. The panel, therefore, affirmed the decision of the district court.
You can read the opinion here.
Call Our Chicago Non-Compete Agreement and Trade Secret Theft Lawyers for Free Consultation.
When it comes to non-compete, trade secret theft and other issues, we like to think Lubin Austermuehle is ahead of the competition all over the Chicagoland area, from Wheaton to Oakbrook to Bolingbrook and beyond. A key component of our leadership position is the fact that we don't just listen, we hear you, as you can find out in a FREE consultation. We'll discuss your legal issues and needs and our ability to meet (and exceed) your expectations.  Call 630-333-0333 or contact us via our website by clicking here. We look forward to speaking with you.