Our settlement for our client in a Chicago Libel, Defamation and Slander Suit was featured in the
Cook County Record
.
Our clients give us five star reviews for our work in Oak Brook and Chicago Libel Defamation and Slander cases:
I really appreciate this opportunity to highly recommend Peter Lubin of the Law Offices of Lubin and Austemuehle. I recall in 2016 considering that I might be involved in litigation. This lead me to search Google for a lawyer as people might do. I saw the law offices of Ditomasso and Lubin which specialized in the problem I had. I called Mr. Lubin by phone and left a message. He returned my call a short time later. We discussed my case over the phone and I was impressed with Mr. Lubin's insight and experiences. Although I really didn't know him my "instincts" told me this was the right person. Unfortunately, my fears came into true and I was eventually sued in federal court months later. When I contacted Mr. Lubin again there was no hesitation that he would take the case. He guided me through the initial paperwork and fees and then did all the required notifications involving my insurance company. Mr. Lubin also asked me to send him the paperwork I had and reviewed same. He then started the process of representing me in court. He filed his appearance as the attorney of record and then set about defending me. Not only did Mr. Lubin defend me in the lawsuit, per se, but he also worked on dealing with my insurance company. During this process Mr. Lubin contacted me numerous times via text, phone, and email. He and his staff were well prepared for the work that was required. Mr. Lubin made me feel like I was the only one that he was representing. He was thoughtful, professional, and particularly mindful of how all this would be affecting me personally and financially. When it came to his fees he was considerate that monies would have to come from me and not my insurance company. He specifically counseled me to talk to my wife and family to see how his fees could be paid. He was never pushy about this. He allowed me to pay him a set amount over time. When I got discouraged he consistently encouraged me to have faith that I would prevail. He never promised that I would win but he did promise that he would not give up or abandon me. This was absolutely true. I also want to say that Mr. Lubin could not have done all this without his associates and staff. The staff are fantastic. I got updates from them frequently, and yes, I also got the invoices. But they were very kind about it. I want to let you know that Mr. Lubin was successful in defending me when I was sued. A federal judge dismissed the case, I believe, as a direct result of the superior legal briefs that Mr. Lubin and his staff developed. Mr. Lubin is a very aggressive attorney. Aggressive in the sense of defending his clients. I didn't sleep so well during all this time, but I did sleep better knowing that Peter Lubin and his superior staff were working for me. Peter Lubin is a seasoned, experienced, and successful Libel, Defamation and Slander lawyer. In my opinion he is the best Chicago area Libel, Defamation, and Slander lawyer that anyone could have. Gerald Modory
Settlements end diamond wholesalers' fraud, defamation disputes; lawyer accused of 'extortion ring'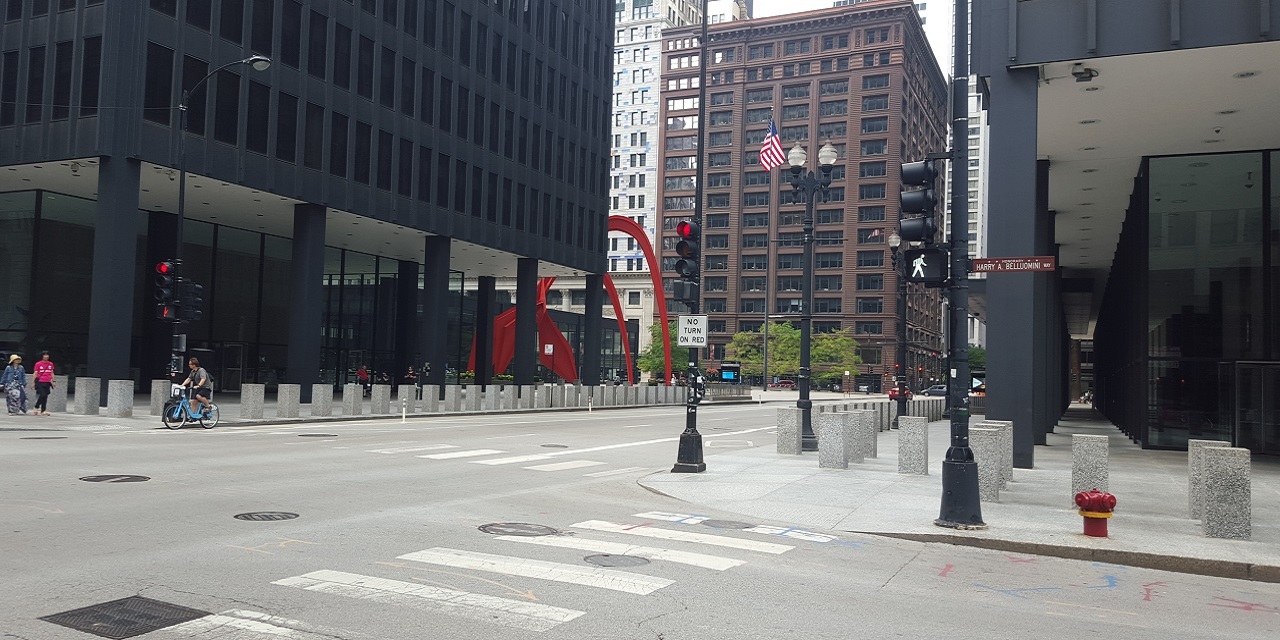 A legal dispute, in which one diamond wholesaler allegedly falsely accused another of fraud, has ended in a settlement to resolve a potential multi-million dollar defamation lawsuit, amid accusations the plaintiff in the original fraud suit was acting in coordination with an attorney facing a racketeering action over claims he has participated in an alleged scheme to use alleged fraud lawsuits to allegedly pressure jewelers into settlements.
On Aug. 17, a Chicago federal judge signed off on the settlement deal between diamond wholesalers David Cohen and Ofer Mizrahi. The case was terminated on Aug. 20.
The notice of voluntary dismissal filed in the U.S. District Court for the Northern District of Illinois does not discuss or specify the terms of the dismissal.
However, in a letter to the Cook County Record, an attorney for Mizrahi said the settlement included a "full retraction and apology for all claims made" by Cohen against Mizrahi in an initial lawsuit filed in Cook County court.

 Peter Lubin    DiTomasso Lubin
The matter had landed first in the courts in January, when Cohen, through his attorney David Hammervold, of Nashville, Tenn., filed a complaint accusing Mizrahi of selling him a diamond without informing Cohen the diamond had been internally laser drilled, was thus worth less than he had been led to believe.
Cohen had demanded at least $1.5 million in damages in that action.
That case was also ultimately settled and dismissed with prejudice on Aug. 15, but not before Mizrahi through his attorney, Peter Lubin, of the firm of DiTomasso Lubin Austermuehle P.C., of Oakbrook Terrace, asked the judge in June to sanction Cohen and his attorney for bringing the lawsuit in the first place.
In that motion for sanctions, Mizrahi's attorney said the lawsuit was brought in an effort to "extort" a settlement from Mizrahi, after a customer of Mizrahi's decided to directly deal with Mizrahi, rather than use Cohen as a "second middleman," exacerbating what Mizrahi said was Cohen's declining business, which "was losing tens of thousands of dollars a year" before the incident at the heart of Cohen's lawsuit.
Later in June, Mizrahi followed his Cook County court motion for sanctions with a defamation lawsuit filed in Chicago federal court.
In that lawsuit, again filed through attorney Lubin, Mizrahi detailed accusations against Cohen and his attorney, Hammervold, who they said is accused in a separate action pending in federal court in the U.S. Fifth Circuit of participating in an "extortion ring" in which the lawyers "allegedly use the lawsuits they file as a jumping off point to begin defamatory smear campaigns against … jewelers' businesses" to secure settlements that pay the lawyers "contingency fees."
In the defamation lawsuit, Mizrahi accused Cohen and Hammervold of using "these same tactics" in the Cook County case, including issuing a "defamatory press release" which was "eventually picked up by both national and international media outlets," accusing Mizrahi of harming his business.
"In fact, there were no lost reputation damages and thus there could not possibly be punitive damages of anything more than a few thousand dollars and certainly not the $1.5 million falsely represented by Cohen," Mizrahi asserted in his defamation complaint.
In the defamation lawsuit, Mizrahi had requested actual damages of at least $2 million, and punitive damages of at least $6 million.